The president of the fledgling Tipra Motha, which has emerged as the second largest party in Tripura, said that he would like to sit in the opposition.
Pradyot Kishore Manikya Debbarma's newly formed party has surprised everyone with its performance in the Tripura assembly elections. After BJP in the state, this is the party which has won maximum number of seats on its own. For the first time, she stood in competition with the BJP in the elections. The president of this party Debbarma has also made his intentions clear after the victory. He said that Tipra Motha party will not go with CPM and Congress.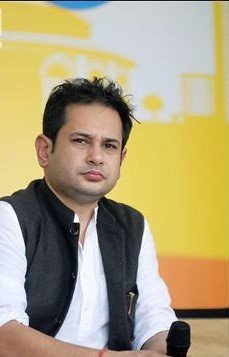 Tipra Motha president Pradyot Kishore Manikya Debbarma said, "We are the second largest party so we will sit in constructive opposition but will not sit with CPM or Congress. We can sit independently. We will help the government whenever it is needed." In fact, Tipra Motha is the only party after BJP in the assembly elections held for 60 seats in this state, which has won the maximum number of seats.
According to the Election Commission, out of 60 seats in Tripura, the BJP has won 32 seats, while the Tipra Motha party has won 13 seats. The Communist Party of India (Marxist) has won 11 seats. Congress has won 3 seats, Indigenous People's Front of Tripura (IPFT) has won 1 seat. In this state, Left and Congress had entered the election field together. On the other hand, BJP has contested elections in alliance with IPFT.
Belong to Royalty
Kishore Manikya Debbarma comes from a royal family in the Northeast. At the local level, he is very famous among the tribal voters. Debbarma has also been the President of State Congress in the past. Debbarma's Tipra Motha was successful in reducing the IPFT to zero in the April 2022 elections to the Tripura Tribal Areas Autonomous District Council (TTAADC), just three months after its formation.