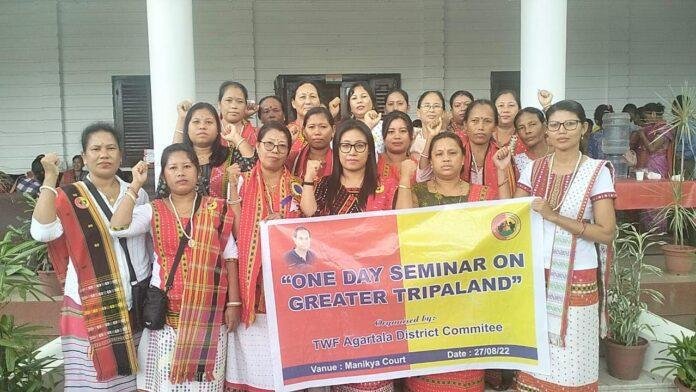 Nowadays we see women working in different fields, one of which is politics in which women have made enormous changes and progress. We often see women taking steps for the good cause of society or raising voices for justice. As we know our Tiprasa women historically are brave warriors who fought several wars alongside their male counterparts in the past. They are the real movers in our democratic fight too.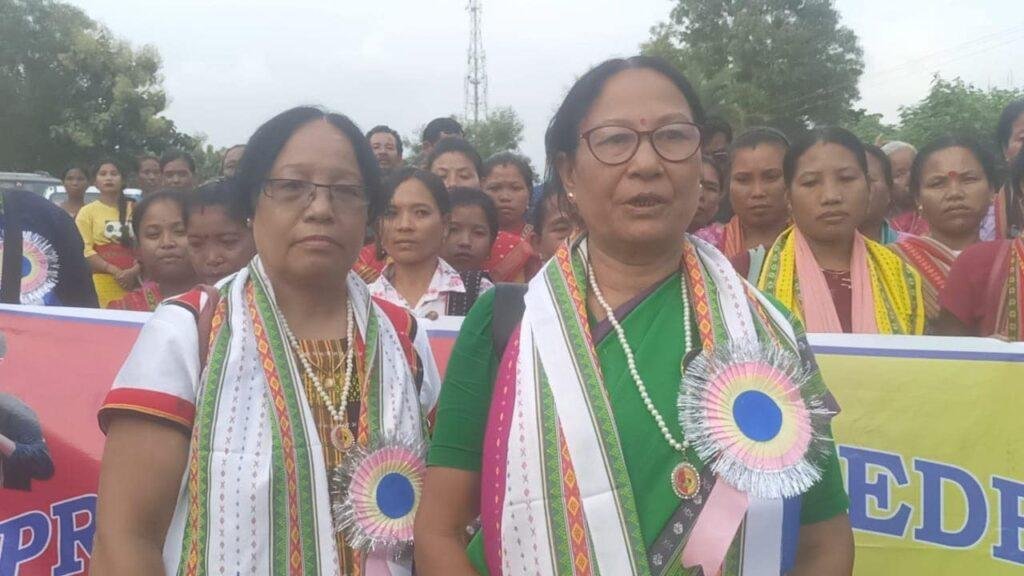 Now, they have again teamed up for another great cause. YES! Our Tipra Women Federation (TWF) has held one day District conference we may have some interesting changes to see in the coming days we will see some major changes in the organization.
The post about the District conference of Tipra Women Federation has received a wholesome response from the citizen they commented "Behind every successful man there are women, we may expect in our case too. Behind the success of our Last Fight, there shall be a Women Force" "long live Tipra Women Federation" and many other cheerful comments. Citizens are very happy to see the chance given to the women and were appreciating the efforts made by Tipra Women Federation (TWF) in past.
Tipra Women Federation (TWF) in the past has done a rally to give the strong message that women folks of the indigenous communities of the state are also extending their full support to the cause of "Greater Tipraland". The rally was held at ADC Headquarters Khumulwng on October 18, 2021. It turns out to be a successful campaign for the party.
Women contribute to 55 percent of our population, educating and supporting them will lead to the fast growth of our country and will ensure gender quality. Women are the backbone of our country and that's a fact. Thank you so much for reading.