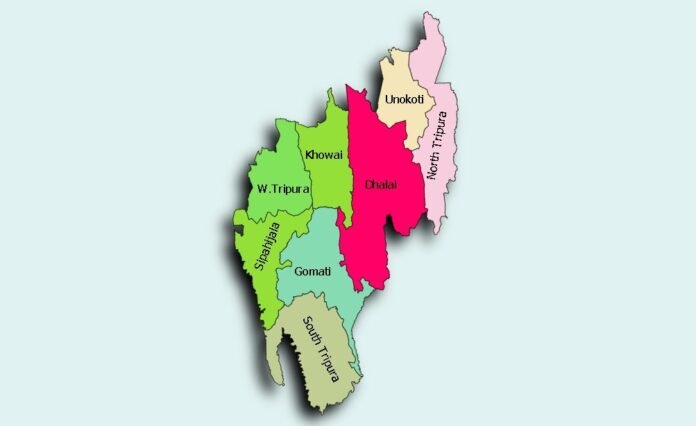 The state of Tripura is set to witness the establishment of ten new colleges and universities. The state government has granted the requisite permissions for the opening of these institutions, marking a pivotal development in the region's educational landscape.
Noteworthy among these initiatives is the enactment of the Dhamma Dipa International Buddhist University Act in 2022, a milestone achieved two years ago. Additionally, the passage of the Techno India University, Tripura Bill, 2023, and the Aryavart International University, Tripura Bill, 2023 in the State Legislature this year has paved the way for the establishment of private universities within the state.
Reliable sources within the state secretariat have revealed that several more proposals for the establishment of private universities are currently under examination in the concerned department. Furthermore, the state government has already issued 'Letter of Intent' (LOI) to six organizations, including Ayushmati Society (Madhya Pradesh), Global Education Trust (Delhi), Dr. Kalam Smriti International (Kerala), NVK Skill Foundation (Ghaziabad, Uttar Pradesh), World Education Mission (New Delhi), and South East Asian Study Foundation (New Delhi).
The Buddha University, slated to become operational in Sabroom, will offer a diverse array of courses, prominently featuring studies in Buddhism. This international institution will receive funding from a consortium of 51 countries. Meanwhile, Aryavart International University is set to take root in Tilthai, Dharmanagar, situated in North Tripura. Simultaneously, the Techno India University Tripura, also known as TIU Tripura, a private university located in the Malay Nagar area adjacent to Agartala city, has embarked on the development of its infrastructural framework.
In parallel, a Kolkata-based company is in the process of constructing a private medical college and hospital in the Madhuban area, adjoining Agartala city. The proposed 'Tripura Santiniketan Medical College and Hospital' witnessed an auspicious foundation stone ceremony on September 25, attended by Deputy Speaker of Tripura Vidhan Sabha, Shri Ramprasad Pal, at Ranirkhamar, Madhuban, in West Tripura district. This venture promises to contribute significantly to the healthcare landscape of the state.